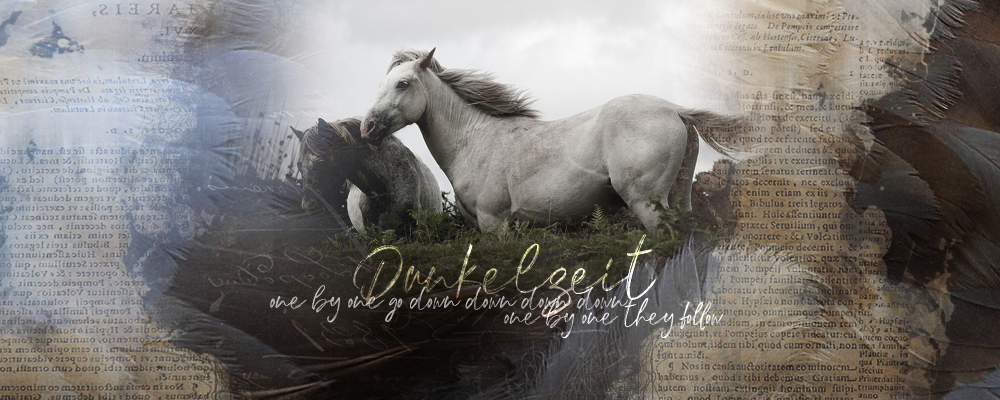 Alle Posts von Big Howrse11
Big Howrse11 » 21.08.2014, 20:42 » Soundtrack of your Life
Vorspann: Laura Palmer - Bastille

Aufwachen: Stronger (What doesn´t Kill me) – Kelly Clarkson
(ähmm… wie oft noch? xD)

Erster Schultag: Say All I nee - OneRepublic

Erste Liebe: The Climb – Miley Cyrus

Kampf-Song: Let it go – Demi Lovato

Abschlussball: Underdog – Imagine Dragons

Leben: Talk you Down – The Script

Nervenzusammenbruch: Burn – Ellie Goulding

Fahren: Price Tag – Jessie J.

Rückblick: You won´t Fell A Thing – The Script

wieder zusammenkommen: Fireflies – Owl City

Verlieren der Jungfräulichkeit: Jack Sparrow – Left Boy

Hochzeit: Daylight – Maroon 5

Geburt des ersten Kindes: These Streets – Bastille

Endkampf: Sucker Punch - OneRepublic

Todesszene: Wake me up – Avicii

Beerdigung: Tip Toe – Imagine Dragons

Abspann: Dark Horse- Katy Perry

Big Howrse11 » 19.08.2014, 21:14 » Soundtrack of your Life
Vorspann: Royals - Lorde

Aufwachen: Popular – Eric Saade

Erster Schultag: Let it go – Demi Lovato

Erste Liebe: Marchin on - OneRepublic

Kampf-Song: It´s a shame – OneReupublic

Abschlussball: Daniel in the Den – Bastille

Leben: The One that got away – Katy Perry

Nervenzusammenbruch: The A Team – Ed Sheeran

Fahren: Burn – Ellie Goulding

Rückblick: Daylight – Maroon5

wieder zusammenkommen: Hey Brother - Avicci

Verlieren der Jungfräulichkeit: E.T. - Katy Perry

Hochzeit: The Man who can´t be moved - The Script

Geburt des ersten Kindes: Stornger (What doesn´t kill you) _ Kelly Clarkson

Endkampf: Teenage Dream – Katy Perry

Todesszene: Break Even – The Script

Beerdigung: Get Lucky – Daft Punk

Abspann: Hollaback Girl – Gwen Stefani

Big Howrse11 » 18.08.2014, 20:45 » Playen?
Brina gibt es schon ein Ort wo sie ist oder nicht? Sonst fängst du an???

Big Howrse11 » 18.08.2014, 13:16 » Playen?
Brina oder Lisa! Ich könnte einem von euch noch Tom anbieten! nur wenn einer möchte

Big Howrse11 » 10.08.2014, 23:30 » Soundtrack of your Life
Vorspann: Nothing - The Script

Aufwachen: Give the Love Around – The Script

Erster Schultag: Ghost – Katy Perry

Erste Liebe: Pompeii – Bastille

Kampf-Song: How to save a Life- The Fray

Abschlussball: The one that got away – Katy Perry

Leben: Hey Brother – Avicci

Nervenzusammenbruch: It´s a Shame – OneRepublic

Fahren: All fall down – OneRepublic

Rückblick: Peacock – Katy Perry

wieder zusammenkommen: Stronger (What doesn´t kill you) – Kelly Clarkson

Verlieren der Jungfräulichkeit: Glowing – The Script

Hochzeit: Demons – Imagine Dragons

Geburt des ersten Kindes: Secrets – OneRepublic

Endkampf: Weight of living – Bastille

Todesszene: Laura Palmer – Bastille

Beerdigung: Before the worst – The Script

Abspann: Legendary Love – Katy Perry


Deine Suche ergab 2066 Treffer.